Headed to EmeraldCity Comicon this year? AfterShock Comics will be there in full force to celebrate premier comic book and pop culture convention in the Northwest, taking place in beautiful downtown Seattle, Washington.
Convention Days/Hours:

• Thursday, March 2: 2:00 PM – 7:00 PM
• Friday, March 3: 10:00 AM – 7:00 PM
• Saturday, March 4: 10:00 AM – 7:00 PM
• Sunday, March 5: 10:00 AM – 5:00 PM
Our Booth: #1212
Our Emerald City Comicon Exclusives
(available at the AfterShock Comics booth #1212):
Animosity #5 – Variant Cover by Mike Rooth
(Limited to 150 copies. Mike Rooth knocks it out of the park again
with another amazing ANIMOSITY cover specifically designed with Seattle in mind)
Blood Blister #1 – Variant Cover by Phil Hester
(Limited to 100 Copies, and drawn by series creator Phil Hester)
Black-Eyed Kids #11 –
Variant Cover by Francesco Francavilla
(Limited to 100 copies. The Shadow Boy King is taking no prisoners in this dark tale,

and the book hits a new depth of creepiness with this cover
by Francesco Francavilla)
Rough Riders: Riders on the Storm #1 – Variant Cover by Patrick Olliffe
Babyteeth poster – Signed by creator + writer Donny Cates with art by Garry Brown
AfterShock Creators & Staff Appearing at ECCC 2017:

Lee Kramer (AfterShock President)

Mike Marts (Aftershock Editor-in-Chief)
Stephan Nilson (AfterShock Publishing Operations Manager)
Lisa Wu (AfterShock Retailers/Fan Relations Manager)

Plus!
CBCS Offers *ON-SITE GRADING* in Seattle During Emerald City Comic Con!
Attention Seattle and comic book collectors!
The CBCS (Comic Book Certification Service) crew will be traveling to Seattle March 2-5, 2017 to offer our comic book grading services during the Emerald City Comic Con weekend.
CBCS will be providing On Site Grading and accepting Regular submissions at the Grand Hyatt Seattle across the street from the Comic Con. We are excited to try out this new venue for On-Site Grading, but that is not all. CBCS will also be hosting some special signing events with comic book creators at our location within the Grand Hyatt Seattle. As we get closer to the event, we will be releasing the names, dates and times for these events.
BLOOD BLISTER #1 CBCS Variant, by AfterShock, will debut on Thursday, March 2 at the Grand Hyatt Seattle at the Tolmie room on the 6th floor. The Color Variant will have 350 copies made & will sell for $10 raw ($40 CBCS 9.8 blue label) and the Black/White Variant will only have 150 copies made for $20 raw ($50.00 CBCS 9.8 blue label)!
.
CBCS 9.8 blue label will be very limited! Writer PHIL HESTER will be at C2E2 (not ECCC) & would be able to sign them in there.
---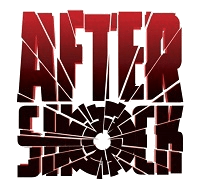 *** info courtesy of AfterShock Comics