PopCultHQ received a review copy of Elsewhere #1 from Image Comics. Available Wednesday, August 2nd, the creative team for this series features writing from Jay Faerber, art from Sumeyye Kesgin, colors by Ron Riley, and lettering from Thomas Mauer.
Here's PopCultHQ's spoiler-free review of…
Elsewhere #1

Writer: Jay Faerber
Artist: Sumeyye Kesgin
Colorist: Ron Riley
Letter/Designer: Thomas Mauer

Cover A: Sumeyye Kesgin
Cover B: Andrew Robinson
Cover C: Jonathan Hickman
In Shops: August 2nd, 2017
SRP: $3.99
COPPERHEAD WRITER JAY FAERBER TEAMS WITH RISING STAR SUMEYYE KESGIN TO UNVEIL ELSEWHERE: THE FANTASTIC STORY OF WHAT REALLY HAPPENED TO AMELIA EARHART!
Mysteriously transported to a strange new world filled with flying beasts and alien civilizations, Amelia desperately struggles to return home. Along the way, she forges alliances and makes enemies as she goes from aviator to freedom fighter in a rebellion against a merciless warlord!

---
PopCultHQ's Comic Book Review:
Elsewhere #1
Writing:
Having grown up a fan of DC and Marvel as a kid, Jay Faerber's style of writing is known to me, so diving into his work as an independent was fun, because I got to take a look at what he can do when he's writing the stories that come from his imagination. The script was crisp, the story is engaging and his dialogue for Amelia Earhart was excellent! I was hooked from the moment I started reading and I'm excited to see what happens as the story progresses.
Art:
Sumeyye Kesgin is a new face at the table that is Image Comics and teaming up with Jay Faerber on this series is going to put her right on the Image Comics map. The visuals for this first issue are great! Everything from the alien world Amelia finds herself on, to the various inhabitants and creatures, and the vistas that are shown throughout, it's all top notch!
Ron Riley's color's are wonderful! He presents everything in such a wide array of tones, from the skies of the planet, to the textures for Amelia and the alien people, it's all great! He knows just what to use to bring each aspect of the story to life and combine it well with Jay's script and Sumeyye's art!
For Thomas Mauer, the lettering of the first issue helps set the stage for the whole series. He isn't just taking the story and moving it along, he brings the words to life. Each person is going to have a story to tell in Elsewhere, and it's going to be presented through Thomas' work as a letterer, wedded to the story Jay has thought out alongside Sumeyye's art and Ron's coloring.
PopCultHQ's overall assessment:
Speaking first as an Image Comics fan, this is another fine example of the high-caliber of genius that the company keeps publishing each month. Image has always been about creators, writers, artists, cover artists, letterers etc. being able to do the work they want to do, tell the stories they want to tell, letting loose that creative spirit. Elsewhere is another fresh example of the creative spirit being let out to run free.
Speaking secondly as a fan of history, this is a fabulous concept! The mystery of what happened to Amelia Earhart and Fred Noonan in 1937 is still one of the great unsolved stories of history. A comic that has her showing up on another world, getting into what is clearly going to be Flash Gordon-style adventures, well it's just about the best kind of story anyone could ask for. Whatever happens moving forward with this series, there's no doubt it will be spectacular!
PopCultHQ's Rating:
5 Out of 5 Stars
ELSEWHERE #1 can be purchased on ComiXology
and available at your local comic shop and online retailers now!
---
Be sure to follow the creative team!
Writer- Jay Faeber
`
`
Artist – Sumeyye Kesgin
`
`
Colorist – Ron Riley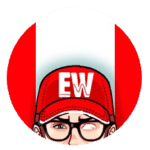 `
`
Letterer – Thomas Mauer 
`
`
Publisher – Image Comics